WELCOME TO
Lakeside Animal Clinic
your local veterinarians in Gun Barrel City, Texas
Hours
Mon: 7:30am – 5pm
Tue: 7:30am – 6pm
Wed: 7:30am – 6pm
Thurs: 7:30am – 5pm
Fri: 7:30am – 5pm
Sat-Sun: Closed
*Tuesday closed from 11:30 – 1:00
Call For Appointments - 903-887-7486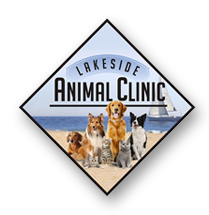 Welcome to Our Clinic
Lakeside Animal Clinic is a full-service veterinary medical facility, located in Gun Barrel City, TX. The professional and courteous staff at Lakeside Animal Clinic seeks to provide the best possible medical care, surgical care and dental care for their highly-valued patients.
About Us
Meet Our Team
Pet Health Library
We share the same goal – ensuring your pet is happy and healthy. That's why we want to make sure you have the tools you need to keep your animal friend feeling their best. Learn more through our client education.
Meet Our Team
Without our amazing and qualified staff the success of Lakeside Animal Clinic just wouldn't be possible. We pride ourselves on exceptional, high quality veterinary services and a friendly, welcoming atmosphere.
We have a wide variety of veterinary services to meet your pet's needs.
The veterinary services provided by Lakeside Animal Clinic to clients in Gun Barrel City include: Pet Wellness & Vaccination Programs, Animal Medical Services, Pet Surgery & More! Contact Lakeside Animal Clinic today to learn more.
View All Services
Surgeries

Spay & Neuter

Nutritional Counseling

Wellness Care

Dentistry

Preventive Services
What Our Clients
Are Saying
Absolutely love everything about this office and everyone inside. Best place ever to go. Recommend to anyone and everyone to use. My dog has severe allergy issues and have used other offices. As soon as I brought her here they diagnosed her on the first visit. Thank you guys for being so amazing!!
Absolutely the best there is. Very caring and thoughtful. Really care about your fur baby. The whole staff & Doctors are wonderful.
Love Lakeside Animal Clinic! Been a fan and patron for more than 24 years! My babies have always gotten excellent care there. I highly recommend them!
Kind, super competent, loving to pets, gentle, and very considerate of owner feelings and needs! We felt cared for every moment as did our little dog!
We love Lakeside Animal Clinic! The staff is great and they really care about the animals. My pit bull Max can't wait to go in when we get there. I would recommend taking your pets there if you want someone you can trust!!